Every aspect of Delta Electronics is managed with ultimate efficiency, from production processes to staffing and customer solutions. On top of being a passionate environmentalist, Cheng is a man of absolute integrity. He always puts his moral and ethical obligations first, whether or not what needs to be done aligns with his financial interests.
A change-maker from an early age
Cheng's fascination with the natural world was kindled at a young age. As a curious child, he gazed up at the night sky, enamoured with the vast array of stars. He pondered the size and history of the universe, and was filled with a sense of wonder and a deep-flowing respect for the world he lived in. Little did he know, his appreciation for nature was a seed from which his life's mission would sprout.
When he entered the workforce, Cheng discovered that unlike what he'd seen happening in the USA, very little consideration was given to environmental protection in Taiwan. He asked his boss why more wasn't being done, and his boss replied with laughter, stating that nobody tried to be more sustainable because there were no regulations forcing them to.
This struck a chord with Cheng, who stayed awake at night pondering ways to break through this corporate apathy. He could see a startling truth that others seemed to ignore: protecting the planet on which we live is just as important as generating profits. He envisioned creating a new type of company, one where environmental protection was not just a consideration, but a fundamental element on which the business was built.
Forging his own path
With just 15 staff members, Cheng founded Delta Electronics in 1971. He embedded his values in every element of the business. At the time, demand for consumer electronics was skyrocketing. TVs, refrigerators and appliances were among the most wanted products on the market. But these products were relying on inefficient power supplies, and Cheng saw an opportunity to make a difference.
Under his leadership, Delta developed switching power supplies that improved efficiency from 50% to more than 96%. The company quickly became the world's leading supplier of switching power supplies, and Cheng's vision for a successful, environmentally friendly business was off to a flying start.
Delta Electronics is now one of the world's leading providers of switching power supplies and thermal management products, with a thriving portfolio of smart energy-saving systems, and solutions in the fields of industrial automation, building automation, telecom power, data-centre infrastructure, electric-vehicle charging, renewable energy, energy storage, and display and monitoring solutions. Delta also nurtures the development of smart manufacturing and sustainable cities.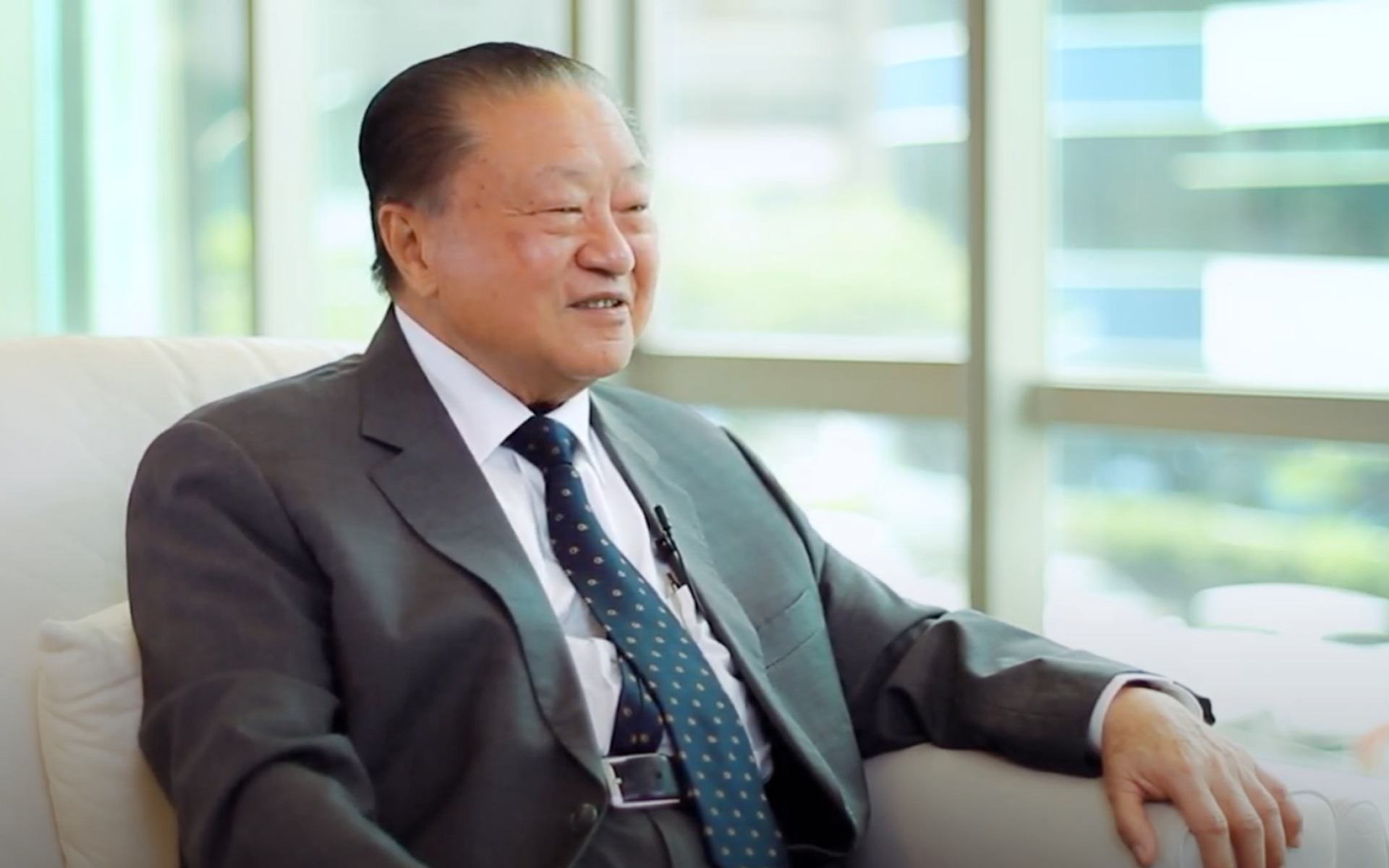 A green business through and through
Rather than limiting his vision to one aspect of environmental protection, Cheng prefers to come at the issue from every possible angle. He's not just concerned with the efficiency of Delta's products, but also the efficiency of the factories in which they are produced, along with the offices and data centres that keep the business running.
At a time when other companies thought constructing green buildings and factories was too costly, Delta dived right in. It has now built 28 green buildings and two green data centres. At Delta, if solutions don't already exist, they're created. Many energy-saving manufacturing innovations have been designed by Delta's engineers, such as energy recycling systems, heat insulation treatments, and air-conditioning frequency motor drives.
Enabling others to maximise efficiency
Today, climate change is affecting businesses all around the globe. Governments are mandating compliance with energy-efficiency directives designed to drastically lower emissions in the coming years. Companies can no longer slip through the gaps; the regulations that were absent when Cheng was young are now forcing businesses to prioritise sustainable practices. Thankfully, Delta provides many energy-efficient and environmentally friendly products and solutions to help other companies boost efficiency.
By sticking to his vision, Cheng built a company that is able to act as a guiding light in these challenging times. Delta has just celebrated its 50th birthday. Cheng's visionary company not only delivers efficient solutions, it's also a working model proving that maximising efficiency and business growth can go hand in hand. Of course, the work is never done. In March 2021, Delta joined RE100, a global initiative that's bringing together the world's most influential businesses in a shared commitment to converting to 100% renewable energy by 2030.
Summing up his business philosophy, Cheng says, 'Firstly, it depends on what people need and secondly, it depends on whether it contributes to society.' By going against the grain of purely profit-driven business, Cheng succeeded in creating a company that's good on multiple levels: good for the planet, good for the people who work there, and good for the customers who benefit from Delta's energy-saving solutions. His career is a shining example of what can be achieved when one refuses to compromise on their ambitions or their beliefs.
Feeling inspired? Discover more about Cheng's fascinating journey in this short film: