Modular charging systems that can meet any infrastructure scenario
Deploying a modular charging solution is the most effective way to address any potential challenges at an EV charging station. One of the most practical concerns is basic layout & design. The chargers of the future must be versatile and easy to deploy (e.g., island, star, or parking lot configurations).
Modern modular units meet this challenge. They can be configured to fit nearly any layout choice. This versatility prevents queuing and ensures that drivers can charge their EVs and be on their way with minimal fuss. These systems are easily reconfigured as needs change in the future: there's no need to re-purchase charging equipment if a site is remodeled or expanded.
There are also future-proofing benefits to modular systems. They leave space for charging stations to scale up in the future without having to spend more on redesigning the layout of the station. Simply put, modular systems are easily configured for almost any setup, current or future!
Modular systems simplify installation & maintenance
These modular systems are also easily deployed. The cabinets are lightweight and quickly installed, eliminating the need for heavy equipment or multi-person crews. The system is also quickly configured to meet a charge point layout. There's no complex redesign or special orders required. Modular systems can be adapted to suit charge point design in just a few hours.
There are also benefits to facility operators after initial installation. Simple maintenance procedures allow for rapid deployment of new modules. Perhaps more importantly, for any service task on the charger – periodic maintenance or the rare event that repairs are required – it can be performed by a single technician. Also, with various network connectivity options, remote upgrades, diagnostics, and maintenance are possible.
Downtime for maintenance costs money: parts, technicians, time, and so forth. Plus it can irritate staff and customers. A modular series of EV chargers requires minimal maintenance, ensuring optimum availability for EV charging stations. All of these factors help minimise downtime, ensuring that chargers are up and running as much as possible.
Modular systems even alleviate concerns that a charge point could be broken when a consumer arrives. Modularity maximises availability with multiple redundant systems. For example, even if one power module fails, the charger can still operate at a reduced power capacity.
Charging infrastructure is often hindered by cost
Cost is the main reason why organisations and energy companies are often unwilling to deploy extensive EV charging systems at their facilities or on roads. For example, they are concerned about compliance with new government mandates and regulations, as well as required upgrades to electric grid infrastructure – further cost points. Without a widespread charging network, EV uptake will remain stagnant. Modular systems solve this by installing greater charge capacity for less money.
Instead of having to install one charger for each EV the station plans to charge, a single modular charger can service as many as 4 EVs at once. Charging capacity can also be increased in the future to comply with the EV growth. This makes modular systems extremely cost-effective.
Modularity can also limit future construction and retrofitting costs. By incorporating upgrade plans into initial construction, companies save significant construction costs off any future upgrades by not having to completely retrofit their infrastructure (e.g., connecting to transformer substations, installing cabling, purchasing construction materials, and the cost of labour).
Future proofing is a key goal of all modular charging systems. Companies can make essential construction now (like connections to the electric grid) and defer other buildings (like new charge bays) until charging needs grow.
If planned correctly, it is generally possible to upgrade the systems without any additional construction, simply by swapping out the modules inside. Indeed, this modular design allows charging stations to be more agile in responding to market conditions and in future upgrades.
Charging capacity upgrades, instead of a large construction project, becomes a simple module-swap, instead of a large construction. This not only reduces near-term costs, but future-proofs against obsolescence. It also keeps your chargers available much more, as you don't have to close the facility for construction.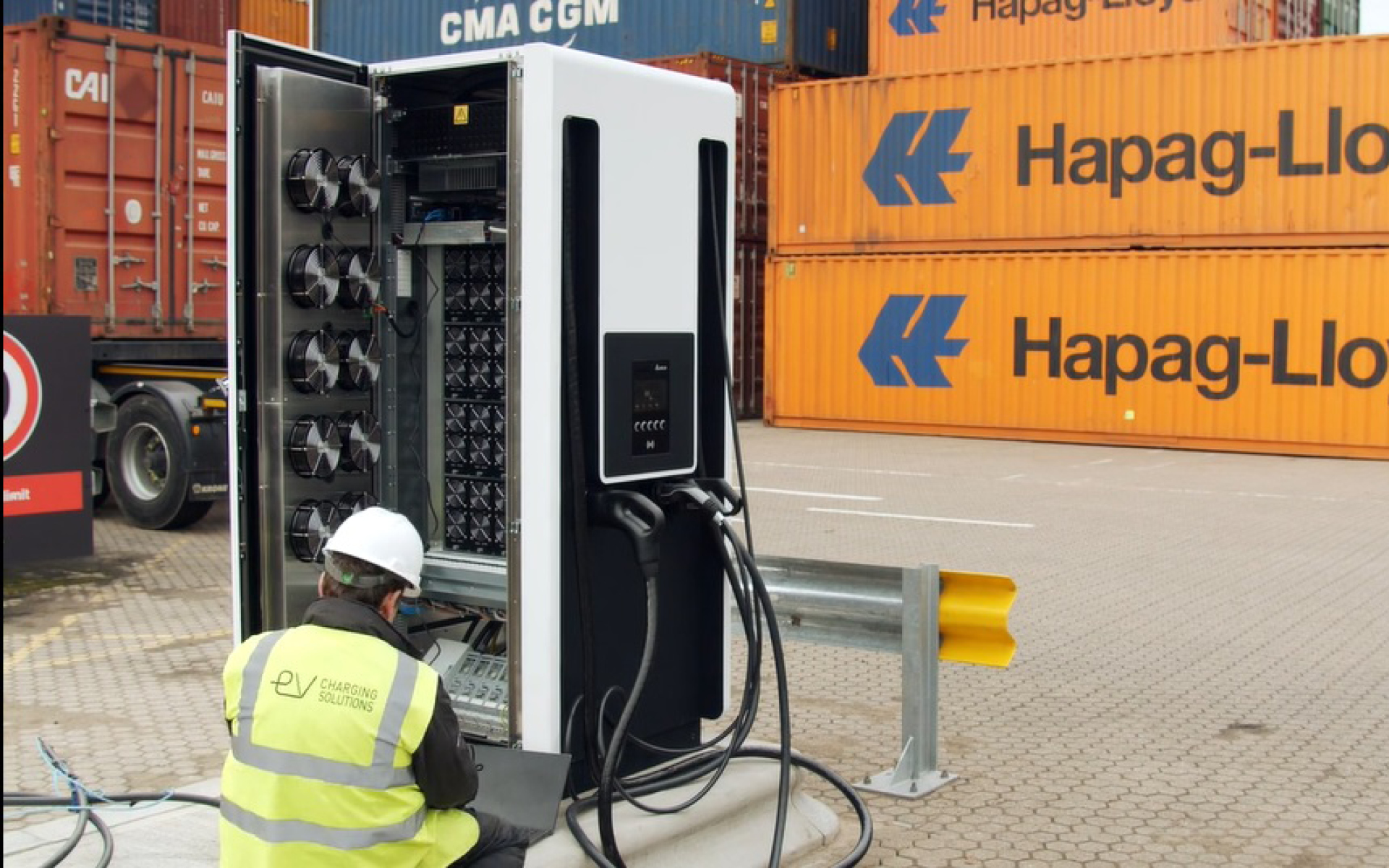 Modular charging systems will bring the EV future
Firms are understandably hesitant about deploying EV chargers; they don't want to be stuck with a useless, obsolete charging system 10 years from now. For electric vehicle (EV) charging station operators, future-proofing their investment rests largely in selecting the right equipment; there is considerable risk when investing in chargers because the capital costs are so high. In fact, we're yet to see a truly viable business model for EV charging stations because of high capital costs.
The simple fact is that widespread charging infrastructure is critical for the future growth of the green EV industry. For drivers to be more willing to adopt EVs, charging stations have to be as ubiquitous as petrol stations. But many firms are hesitant to deploy EV systems given what they see as the costs and potential risks. The key to future-proofing such investments is to adopt a modular, multi-standard design, which mitigates these problems.
Modular systems alleviate nearly all of most organisations' concerns. They can be initially deployed relatively limited, then scaled-up to meet growing demand. This both limits initial cost and provides a straightforward, low-cost upgrade path. The modularity also minimises downtime. Redundant modules can be installed to assure uninterrupted operation in the event of a failure. These modules can be quickly swapped out in the field by a single technician, keeping a charger online as much as possible at low cost.
Delta's modular EV charging systems provide all these benefits. Its modular design has all the benefits of easy & rapid maintenance, protection against downtime, proven versatility in charge-point configuration, and provides noticeable cost-savings. The modularity future-proofs the system against future changes in EV technology by allowing new technologies to be swapped in as modules.
To learn more about how Delta's modular DC chargers are the perfect solution for overcoming the concerns of EV charging station operators, visit https://explorer.delta-emea.com/