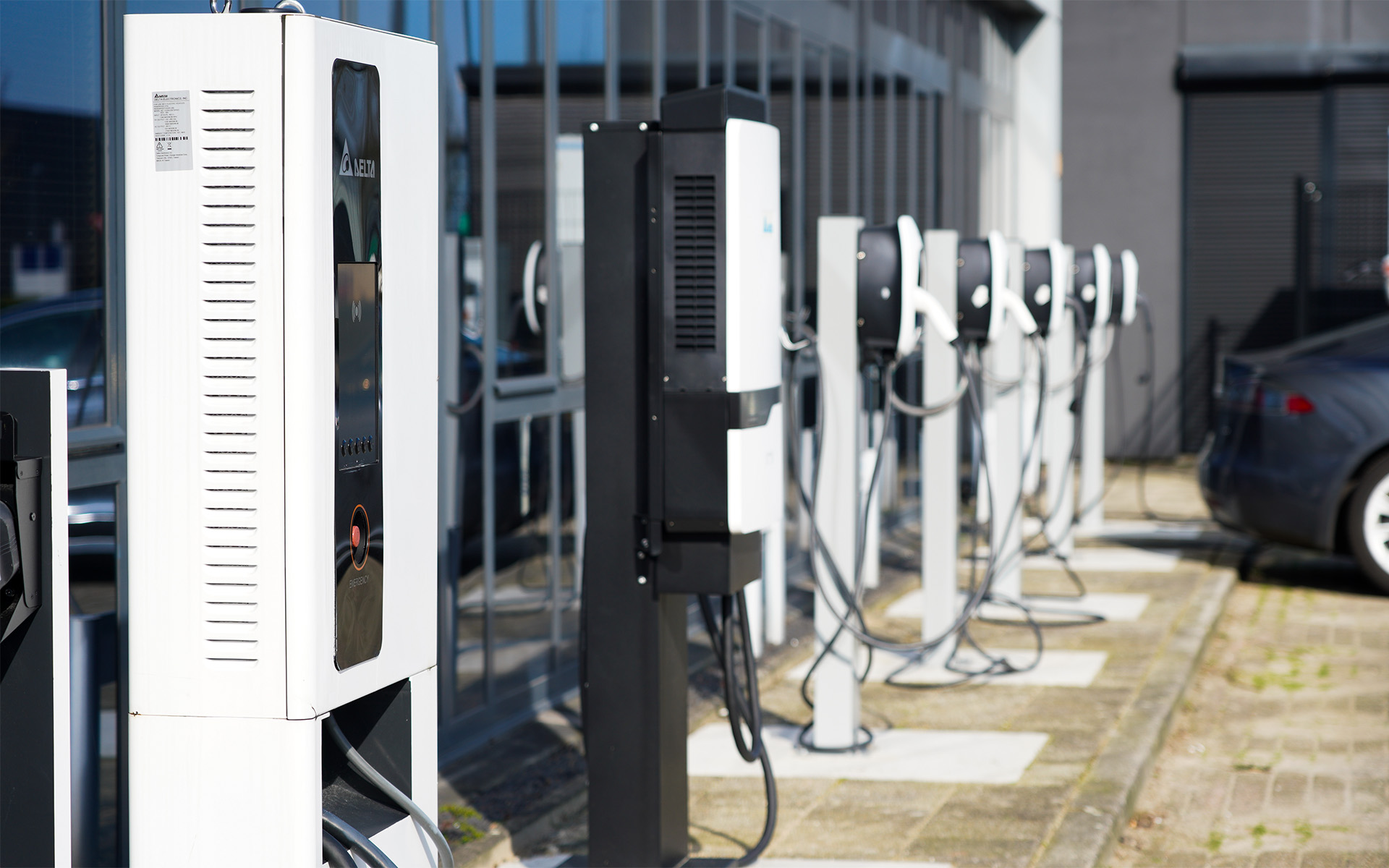 Maximizing the power of renewables
As companies adapt their existing infrastructure to this future, they are faced with the dual challenge of rising energy prices and delivering on environmental, social and governance (ESG) promises. This issue is becoming urgent. Almost half of investors say they will divest from firms that are not taking sufficient ESG action, according to PwC.[4]
There's no shortage of technologies emerging to meet this challenge. The tough part is integrating them into an energy management system that reduces costs and carbon emissions. "Implementing clean, renewable and efficient technology, especially into existing buildings, can be very challenging," says Gui Lira, Product Manager for Energy Infrastructure Solutions at Delta Electronics EMEA region.
"Many business leaders find this difficult because of the number of variables involved," he adds. For example, the capacity of the local grid to support the power demands of EV charging can be an obstacle.
But in many cases, you don't have to wait for a grid upgrade. By storing renewable energy as a buffer, buildings can cope with the additional demands of EV charging infrastructure without needing to draw extra power from the grid. Storing energy also makes it possible to optimize consumption so that little or no electricity is purchased from the grid at peak times, which is when prices can be highest. And if a building has local power production — for example, from solar energy — its energy optimization can be even higher, due to the added flexibility of managing where power comes from and goes to.
[4] https://www.pwc.com/gx/en/news-room/press-releases/2021/pwc-esg-investor-survey-2021.html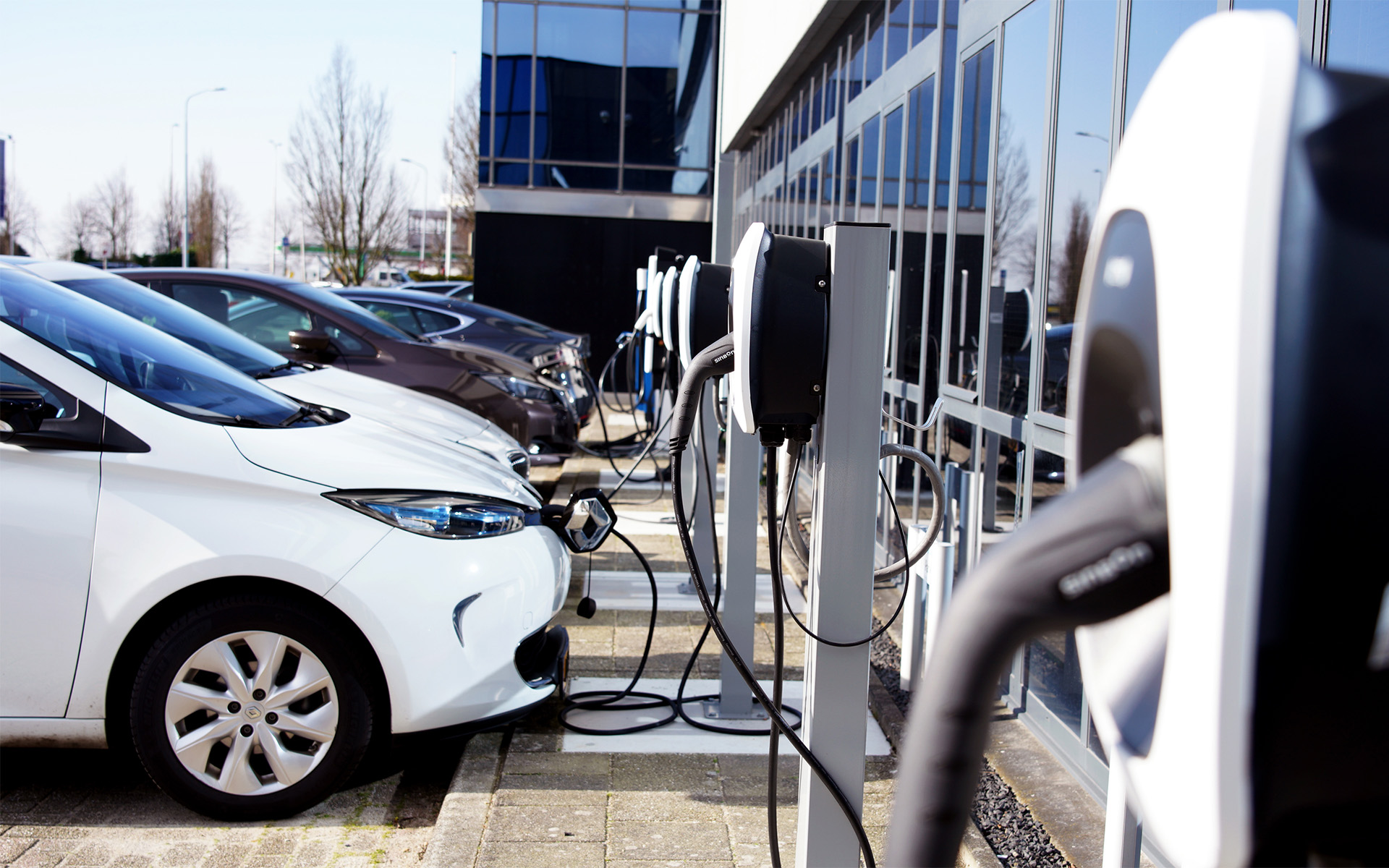 "Implementing clean, renewable and efficient technology, especially into existing buildings, can be very challenging."

Gui Lira, Product Manager for Energy Infrastructure Solutions at Delta Electronics EMEA region
Conquering complexity
It's factors like these that can add to the complexity of the task and may make it hard to build a compelling business case when upgrading a building's infrastructure. But working with the right supplier can help focus on making things work, says Gui Lira.
"The complexity that comes with new technology often makes it difficult to clearly define the business case, get approvals, implement the plan and then measure and control the outcome," he says. "As a solution supplier, we must take that complexity out of the equation and deliver a compelling solution that solves a customer's energy challenges."
For example, it's essential that EV chargers are able to operate when they are most needed. In an office building, this might be when employees arrive at work, at lunchtime and before the evening commute.
Delta is harnessing just such a solution at its EMEA headquarters at Hoofddorp in the Netherlands. The 35-year-old office building has been transformed into a green hub that generates and manages its own energy to support 16 EV chargers for employees, acting as a fully functioning proof point for this solution.
Power generated by photovoltaic (PV) solar panels on the roof is routed via the PV inverters to on-site batteries for energy storage so the building can avoid drawing power from the grid when prices are highest. That stored solar energy is also used to reduce the electricity bill by releasing it at appropriate times, as it is often more economical to consume locally generated power. Further optimization actions are also possible.
"The system is integrated in a way that, firstly, the interactions among EV chargers, PV generation and energy storage work smoothly; secondly, an energy management system allows the user to monitor and control what happens in the building with regards to energy," Gui Lira explains. "With a solution like this, which can address multiple energy challenges, savings can exceed 30%."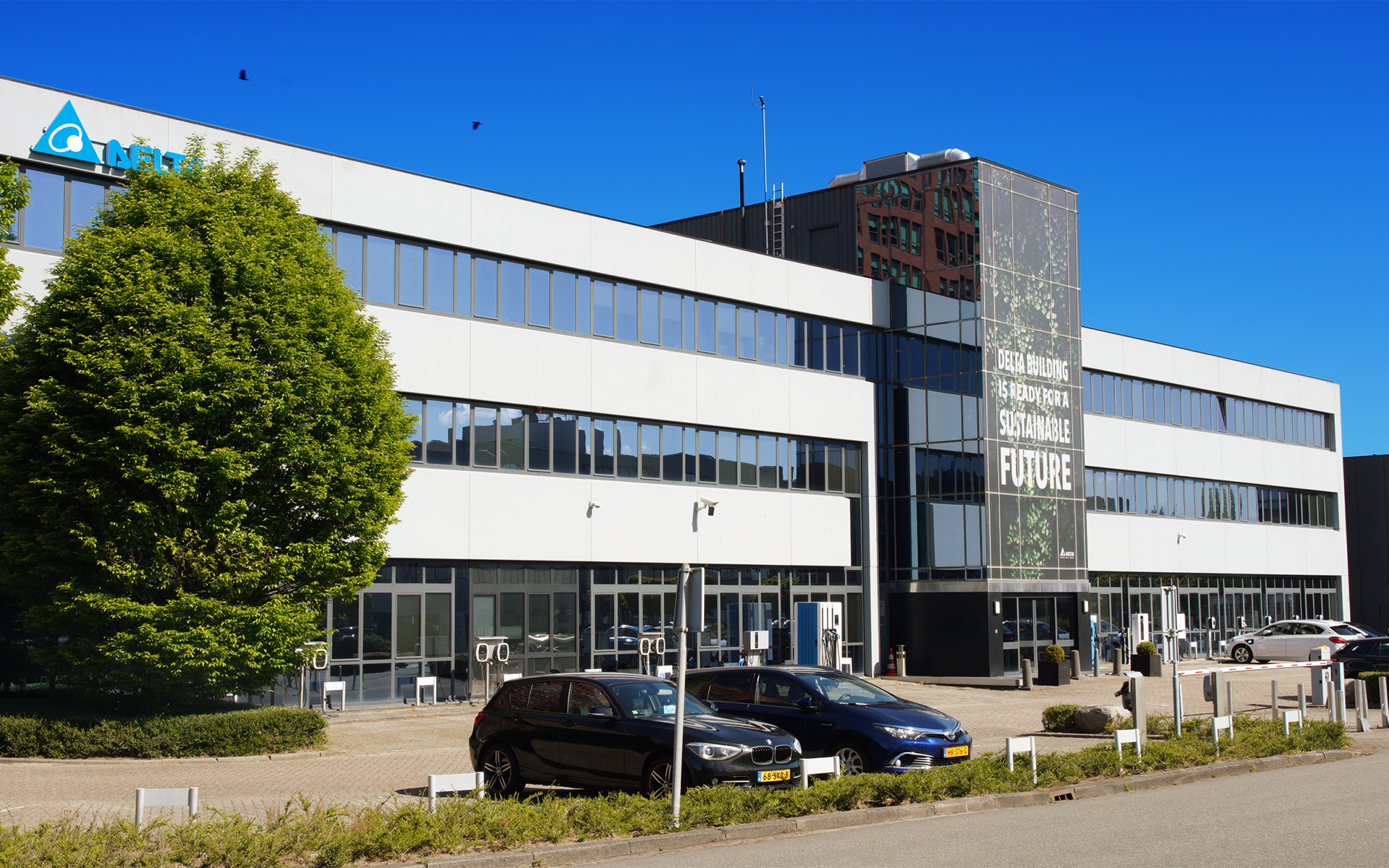 Real-world proof of concept
Hoofddorp is a demonstration of what is possible. But Lira says each customer will have specific needs. "The solution relies on understanding the challenge to align on what needs to be done," he adds. "Our approach is to work together with the customer to define the most adequate system to be delivered."
"We have used our experience and customer feedback to build feature sets that cover many of the most-needed requirements, reducing project-specific customizations, which in turn reduces costs and improves quality.
"It's about the different components interacting with each other in a way that meets the needs and solves the problem of the owner and operator of each building."
Integrated solutions are a key enabler of the energy transition. By combining EV charging, renewable power generation, energy storage and load management, they optimize energy production and consumption, reduce emissions, increase reliability and cut costs.
If we want to achieve ambitious zero-carbon targets while enabling the rapid roll-out of EVs, optimizing power usage by managing energy in innovative ways will be crucial. The integrated system at Hoofddorp shows that this future is already possible today.
Discover more about Delta's comprehensive EV Charging Infrastructure Solution in the video below: